Build Optimized Schedules
For Your Cannabis Employees
Evolve HCM's cannabis employee scheduling allows managers to make sure that they have the optimal schedules in place for their employees, ensuring fairness, best-fit availability, and a proper ROI from their cannabis workforce.

With employee scheduling for cannabis, employers will gain access to cannabis software tools such as:
Customizable Scheduling Rules
Automatic, Best-Fit Schedule Generation
Scheduling Compliance Tracking Tools
Shift-Swap Features
Employee Self-Service Tools
And More!


Automatically generate best-fit schedules based on the specific needs of your business with easy-to-use customization tools and automated workflows, and automatically enforce scheduling rules and policies.
To see how Evolve HCM is helping countless cannabis businesses in Colorado and across the country ensure that they have the right worker, in the right place, and at the right time, contact us today.
Cannabis Employee Scheduling Benefits Include...

Customizable Scheduling Rules

Auto-Generated "Best-Fit" Schedules

Scheduling Compliance Tracking

Employee
Self-Service & Shift Swapping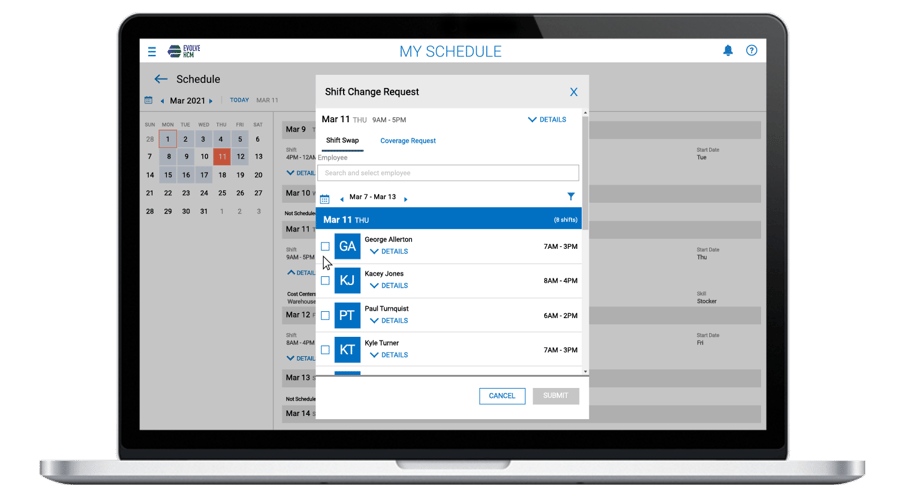 Better Employee Schedules. Better Employee Performance.
Cannabis companies that use cannabis employee scheduling software can often enjoy key benefits that include:
Scheduling the right employee, with the right skills, at the right time
Controlled labor costs with even more informed scheduling decisions
Improved productivity by aligning staff coverage with business needs
Better employee engagement by giving workers more power over their schedules with self-service tools and the ability to shift swap
Minimal compliance risk with automatically enforced scheduling rules and laws, even union rules
Simple schedule creation and management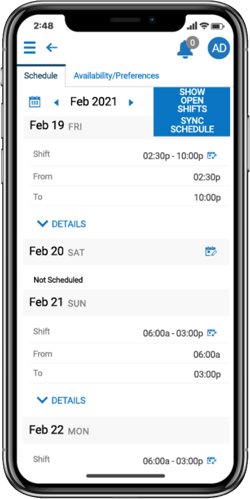 Gain Better Visibility into Workforce Management with Reporting Tools
Cannabis companies can speed up and simplify everyday scheduling tasks with comprehensive reporting tools which include:
Open-Shift Reports
Coverage Maps
Forecasted and Scheduled Coverage
Schedule Summaries by Employee
Employee Work Time Available
Employee Preferences
Employers can access these tools from anywhere, on any device, as well as view past schedules in order to measure previous success and apply lessons learned.