Employee Benefits Administration for Cannabis Businesses
Benefits administration in the cannabis industry can be a complex and time-consuming process that is ultimately hurting your business.

With Evolve HCM's Benefits Administration Solution for cannabis, a critical function of our HCM suite, businesses can quickly and easily set up, configure, modify, and manage multiple benefit plans, profiles, and types with:
On-demand visibility into eligibility, enrollment status, and costs
Customizable benefits reports that meet your business requirements
Employee and manager self-service tools
And more...
To see how Evolve HCM is helping countless businesses master the art of benefits management in the cannabis industry, contact us today.
Employee Benefits Administration Features Include...

Streamlined Administration

Seamless, Secure Connectivity
Engaging & Satisfying Employee Experience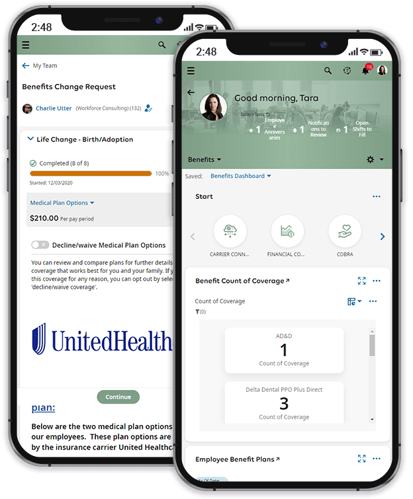 Employee Benefits Management That Empowers Cannabis Employees
With Evolve HCM's cannabis employee benefits solutions, managers can empower their employees with features such as:
The ability to select plans and make life event changes on their own
Reduced administrative workload
Reduced errors during enrollment and easier compliance management
A rule-based system to help employees select plans that meet their needs and your specifications
Pop-ups for employees to report reasons for waiving plan coverage
And more...

Businesses can get started with employee benefits administration today, and finally empower their cannabis workforce the way they've always wanted.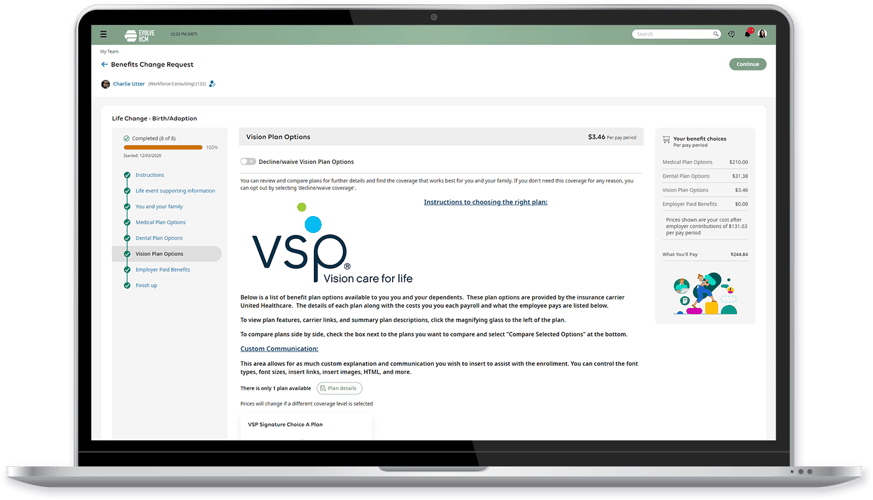 Take Cannabis Benefits Administration One Step Further
Streamline benefits administration even further and eliminate manual benefits processing tasks by leveraging a fully integrated carrier connection.
Cannabis businesses with benefits management from Evolve can expect:
Employee empowerment throughout the benefits enrollment process with self-service options
Minimized compliance risk with an automated rules-based system
Streamlined processes for all benefits plans
Deeper insight into employee benefits plans
Simplified benefits management with easily generated reports